As I reflect on this year, I am reminded of what makes Berkeley unique among CEE departments at top research universities: the marriage of excellence and engagement. Many of our faculty, students, and alumni strive not only to achieve excellence in their chosen field but also to "do good," especially in poorer countries and regions.
Our success in combining scholarly distinction and social engagement is receiving its due recognition.  Of special note was the induction of Professor Ashok Gadgil into the National Academy of Engineering (NAE) for his work in engineering solutions to the problem of potable water and energy for underdeveloped nations.

To honor Ashok, the department selected him to give the inaugural CEE Distinguished Faculty Lecture.

Another example of recognition for our accomplishments in combining the highest level of scholarship with service to the world was the Chancellor's Award for Public Service to Professor Khalid Mosalam.

Khalid was part of a team of four Berkeley faculty that developed design specification and regulations for seismic resistance of structures built from earthen material. The Moroccan government adopted these specifications as a code to be followed in new construction.

Our students, who inspire and are inspired by our faculty, also bring their education and energy to improve the living conditions of disadvantaged communities.

One group of self-starting CEE undergraduates entered a competition to develop a water treatment system for remote communities in Tibet.

Our alumni make similar contributions that combine their engineering education with entrepreneurship. I invite you to read about alumna Anu Sridharan '09, M.S. '10, in the Berkeley Wall of Fame.

Being part of the UC Berkeley faculty means we get to work with some of the best students in the world.  I was reminded of this again when for the second time in a row our Steel Bridge Team won first place at its national competition, making this their third first place win in six years.

The team was advised by Professor Marios Panagiotou, whose research is highlighted in this issue as well.

In our last issue, I highlighted the three research thrusts that constitute our department's Strategic Plan. Our search in the thrust of Smart Cities yielded two outstanding junior faculty: Scott Moura and Alexey Pozdnukhov. Scott and Alexey join an active group of CEE faculty whose research aims at taking advantage of advances in sensing and communications in the operation of urban systems (including energy and transportation).

This year and next, we will continue to add new faculty in the other two areas of our Strategic Plan: Resilient Systems and Engineering for Sustainability.

Earlier this fall, we celebrated the achievements of some of our alumni at a ceremony for our new class of ten inductees in the CEE Academy of Distinguished Alumni.

The 2013 Class includes two In Memoriam awards, to Ben C. Gerwick, Jr.  whose career in construction management spanned both academia and industry, and to Julia Morgan, the famed California architect whose first degree was in Civil Engineering at Berkeley.

The role of our alumni in sustaining the excellence and distinction of this department cannot be overstated. In these times of reduced levels of state funding to the university, your support helps us fund scholarships and fellowships, student activities, new faculty start-up packages, and endowed chairs for our faculty.

Many stand by our department by donating money, time, energy, and expertise. I speak for all in the CEE Department when I thank you.
Sincerely,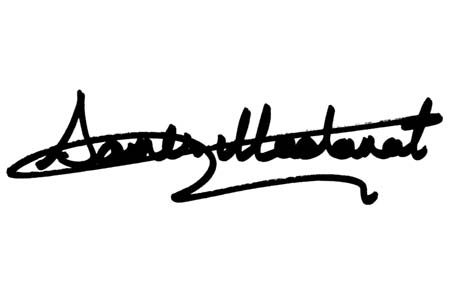 Samer Madanat