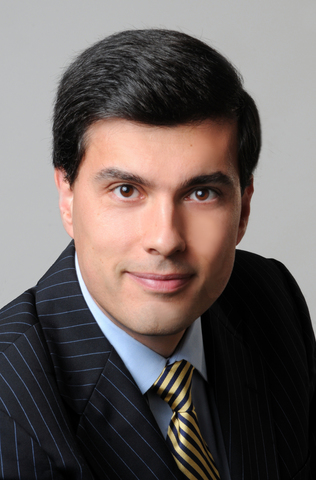 Alexandre Bayen
Tired of sitting in traffic? Imagine reaching your destination faster with fewer bottlenecks, smoother traffic flow, less fuel consumption, lower greenhouse gas emissions, and safer roads.  These are the goals of Connected Corridors, an Integrated Corridor Management (ICM) program.
ICM investigates how the components of a transportation corridor (freeways, arterial city streets, buses, rail lines, etc.) can work together effectively so they can be managed as a cohesive, integrated system.
The aim is to maximize the flow of vehicles, people, and goods not by building more lanes, but by using advanced technologies and system coordination to achieve a more efficient transportation system.
This project is being advanced by an unprecedented team of faculty led by Professor Alex Bayen, including several CEE faculty, in particular Professors Adib Kanafani, Alex Skabardonis, Alexey Pozdnukhov, as well as faculty from other Berkeley departments, in particular, Professor Roberto Horowitz (Co-PI) (Mechanical Engineering) and Professor Pravin Varaiya (Electrical Engineering & Computer Science).
The challenge: Improve traffic flow without building more roads.
The ICM project employs dozens of post doctorate, graduate, and undergraduate students; software engineers; and staff researchers. Very strongly anchored in the core transportation tradition of the CEE department, the project combines expertise that spans traffic flow theory, mathematical modeling, traffic control and transportation economics.
It holds the promise of a real-time Decision Support System, equipping transportation managers with more reliable traffic information, resulting in more accurate forecasting, better evaluation of control strategies, and faster implementation, leading to improved corridor performance and safety.
The project also leverages recent new research directions embraced by the CEE Department, in particular technologies such as the internet, mobile devices, GPS, and social networking, which have all changed how we communicate and have created new opportunities for improving other areas of our lives, including how we get around.
In 2008, UC Berkeley Partners for Advanced Transportation Technology (PATH) used all of these technologies on the seminal project Mobile Millennium, the first region-wide consumer traffic application for smartphones.
Mobile Millennium used cellphone GPS signals to give users a real-time map of highway and arterial traffic over the entire San Francisco Bay Area. Processing more than 60 million GPS points every day, Mobile Millennium was one of the first systems of its kind. Mobile Millennium then merged with another project, Tools for Operational Planning (TOPL), which enables traffic engineers to better analyze corridor traffic operations, simulate possible improvements, and assess the benefits before implementation.
Last year, the Connected Corridors program reached an important milestone: the selection of the I-210 in Los Angeles County as the first pilot site. The team is engaging stakeholders including Caltrans District 7, LA Metro, and the corridor cities (Pasadena, Duarte, Monrovia, and Arcadia), and will develop a working demonstration in 2015.
The ICM pilot will mark the beginning of a paradigm shift away from building our way out of congestion to managing and coordinating our way to improved performance.
by Alexandre Bayen
Associate Professor
CEE Systems Engineering &
Transportation Engineering
Co-PI, Integrated Corridor Management