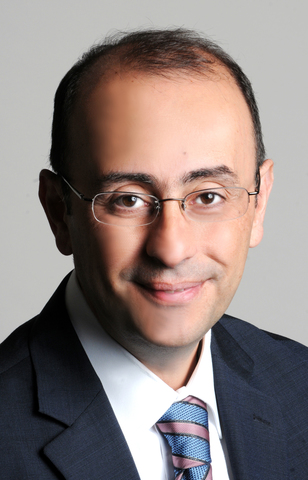 Research by CEE faculty and students is always innovative. But sometimes the research is on such a scale that it challenges paradigms that previously defined the problem. I invite you to learn more about several of these ground-breaking projects.
For example, Connected Corridors is the first integrated corridor management project in the country  by a state department of transportation. Directed by Professor Alexandre Bayen of our department and Professor Roberto Horowitz from Mechanical Engineering, and with the participation of four other CEE faculty members and a team of about 30 graduate students and post-doctoral researchers, the project's goal is to fundamentally change the way California manages its future transportation challenges.
Another example is Professor Khalid Mosalam's work on a multi-disciplinary research collaboration with faculty in Singapore called SinBerBEST. Proposing a departure from the current paradigm of building design, SinBerBEST is spearheading technologies that can dramatically improve energy efficiency and environmental impact in tropical buildings, while maintaining comfort, safety, security, and productivity.
Berkeley is also one of four partners in the NSF Engineering Research Center ReNUWit, an interdisciplinary research center seeking to change the ways we manage urban water. Its Deputy Director, Professor David Sedlak, describes how faculty and industry partners convert "great ideas" into practical and sustainable solutions.
And Professor Sally Thompson (along with a team of graduate and undergraduate researchers) is studying California's climate and landscape to inform our strategic decisions about land and water management.
Three Berkeley faculty members were elected to the National Academy of Engineering this year, and two were from CEE: Professors Carlos Daganzo and Jack Moehle.
The department celebrated Armen Der Kiureghian's NAE election in 2011 by asking him to deliver our Distinguished Lecture in spring 2014.
Our fall Distinguished Lecture will be on October 9 with Dr. Wayne Clough, Secretary of the Smithsonian Institution. His lecture will be followed by the Academy of Distinguished Alumni banquet. Mark your calendar for both events.
In our teaching, we challenge paradigms as well. In 2013, the department launched the Undergraduate Research Opportunity Program (UROP), a pilot program to involve undergraduates in the world-class research that is all around them. If you would like to learn more about UROP, please contact me.
And to our many steadfast friends who give so generously of their money, time, resources, I want you to know that your gifts enrich our lives here every day. Thank you!
Sincerely,
Samer Madanat