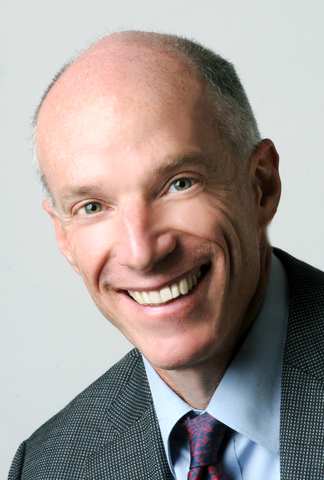 Graduates of Berkeley's Civil and Environmental Engineering program remember the major elements of the system that we use to manage the urban water cycle: reservoirs, aqueducts, water treatment and sewage treatment plants and storm sewers. Some things never change.  Or do they?
Berkeley researchers are rethinking some of our old assumptions about water as part of a project sponsored by the National Science Foundation.
David Sedlak     
                                                                                                                                  
The Engineering Research Center for Reinventing the Nation's Urban Water Infrastructure (ReNUWIt) is at the forefront of a movement to change the way we manage this vital resource.
One important element of ReNUWIt's approach is the active management of the rivers and streams that move water in and out of cities. Building from an initial concept from Emeritus Professor Alex Horne, Professor Kara Nelson and ReNUWIt's Deputy Director David Sedlak have created a new type of constructed treatment wetland, referred to as an open-water unit process cell. 
"The open water cell inactivates waterborne pathogens and destroys organic chemicals about 10 times faster than the vegetated wetlands that we used to build," says Sedlak.
The team's initial success has led to the construction of a scaled up version of the system in the Santa Ana River, mid-way between Riverside and Anaheim (see photo left). 
The Orange County Water District, a key partner on the project, is considering whether or not to further scale up the system as part of their effort to protect the water supply of their 2.3 million customers.

An aerial view of ReNUWIt's Open Water Unit Process Cell as it was being built in Southern California's Prado Wetlands in 2013. (Photo courtesy of Scott Nygren of the Orange County Water District.)
Berkeley researchers are also recasting sewage treatment plants as resource recovery centers.  As part of ReNUWIt's effort to create wastewater treatment plants that run without external energy inputs, Professor Lisa Alvarez-Cohen and her team are studying a new way of removing ammonia from wastewater by exploiting a microbial process called ANAMMOX. 
By understanding the microbial community and its responses to different types of stress, the team is helping to make this notoriously unstable process feasible in large treatment plants, like the EBMUD facility at the base of the Bay Bridge.
Of course ReNUWIt is more than Berkeley faculty and students. The center consists of academic partners at Stanford, Colorado School of Mines, and New Mexico State University, as well as advisors and research partners from among the leaders from consulting, industry and utilities.  
ReNUWIt meetings provide the Berkeley team with opportunities to reconnect with our alumni, including Stanford University Professors Dick Luthy (ReNUWIt's Director) and Bill Mitch, Colorado School of Mines Professors Josh Sharp and Reed Maxwell, and industry leaders Rhodes Trussell, Mike Kavanaugh, and Rula Deeb.
by David L. Sedlak
Malozemoff Professor in Mineral Engineering
CEE Environmental Engineering
Co-director of Berkeley Water Center
Deputy Director ERC ReNUWIt