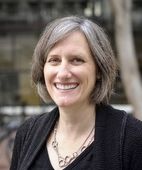 The future of shared, connected, autonomous, clean, app-driven vehicles and services will transform how we move from place to place. Yet over the coming decades, this evolution could play out in heaven or hell scenarios─and anywhere in between.
Joan Walker wants a say in where we end up.
Walker, CEE faculty member and a Co-director of the Global Metropolitan Studies Initiative, believes that much will depend on how travelers change their behaviors in light of these new services. Already, Uber and Lyft use has increased. But in the long run, will these services lead to more sustainable or less sustainable travel?

Using a blend of statistical and behavioral models, Walker analyzes travelers' behavior. She studies a range of decisions that impact travel, such as residential location choice, auto ownership, and mode choice. The models are based on detailed travel and activity data collected from individuals, and the resulting behavior is specified to be a function of the socio-demographics of the individuals, as well as the transport and land use infrastructure.
Walker aims to develop tools that guide this transformation toward a more sustainable, efficient, and equitable system. The models are used to perform "what-if" analyses to understand the potential impact of transportation and land use policies.
For example, cities are trying to navigate a range of policies related to new transport services such as Uber and Lyft. These policies impact price and service and therefore also influence use of these services. Walker is not only interested in the immediate impact of such policies, but also how these impacts influence trends and play out over decades.
"While traditional models assume that transportation decisions are based on trade-offs between time and cost (i.e., fast modes tend to cost more), research has shown that variables such as attitudes and social influences strongly influence behavior," said Walker. "For example, travel choices are impacted by our feelings towards the convenience, comfort, safety, social status, and the environmental impact of travel alternatives."
Incorporating these variables in statistical models of analysis and prediction is difficult. How do researchers measure the impact of social status, or how do they model environmental consciousness? To do this, Walker believes, researchers have to change their methods, their data collection, and their behavioral formulations.
"We have developed travel behavior models that focus on a 'higher-order modal orientation' or travel lifestyle choice.  That is, some people are going to drive no matter what, and others are more open to a mix of travel options when making transportation decisions," says Walker.
According to Walker, this lifestyle decision is the most critical behavioral decision that leads to aggregate phenomenon such as congestion and sustainability (or lack there-of).
Modality style is a natural concept that is very different from the structure of traditional travel demand models. A traditional model assumes that for each trip a traveler will consider all available modes (drive, transit, walk, bike, etc.) and make a rational choice as to which mode to use based on travel time, travel cost, and perhaps other factors. The modality style formulation recognizes that all trip decisions for an individual are linked, and the mode choice is primarily driven by the lifestyle choice an individual has made regarding how they will travel in their lives.
The formulation has been insightful in understanding how travel is changing over time. For example, modality style models have shown that in 2000, 42% of the San Francisco Bay Area's population exclusively considered driving. The good news is that in 2012, this share has reduced to 23%.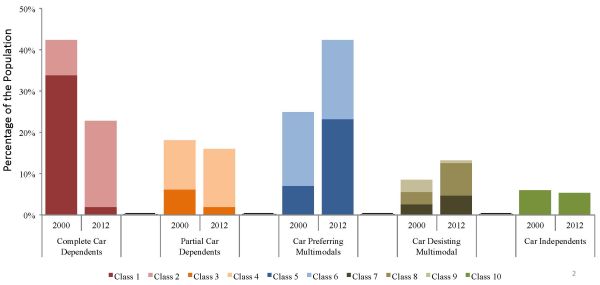 Shift [L-R] in San Francisco Bay Area from less sustainable to more sustainable modality styles. (Ref: Vij, Gorripaty, Walker, 2016).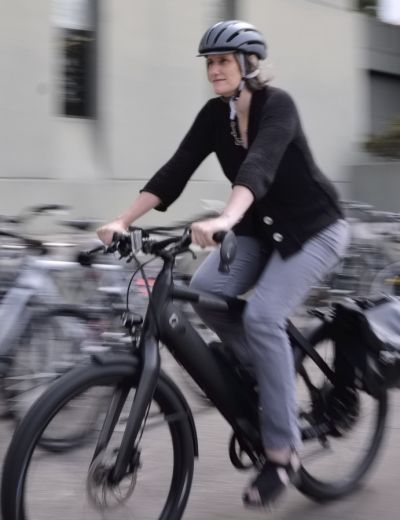 Photo credit:  Paul Kirchner
The quality and quantity of data is already improving because researchers are using the latest developments in mobile communications. Tracking of travel and activity via mobile phones (from consenting subjects) has replaced traditional pen-and-paper survey data collection.
"This is critical for collecting data from individuals over longer periods of time, and for our ability to model behavioral trends," says Walker.
"We also want to understand the impact of Zipcar, Uber, and Lyft on modality styles. And we have begun to extend our methodologies to measure the impact of driverless cars."
Walker's research will lead towards a better understanding of the dynamics of such attitudes and behaviors—leading to more effective planning and managing of future transportation systems.