Cal Concrete Canoe has gone out of this world in coming up with innovations for the canoe for this year: Bearea 51.
Going along with the theme of the extraterrestrial, we have constructed our canoe with a material that is alien to many in the industry: geopolymer concrete.
Straying from the universal norm of portland cement as the main cementitious material, we are taking on the challenge of making a sustainable geopolymer concrete strong enough to withstand the intense Mid-Pacific Regional Conference (MidPac) races—yet light enough to stay afloat.

MidPac 2015 will happen April 2-4 at the University of California, Davis.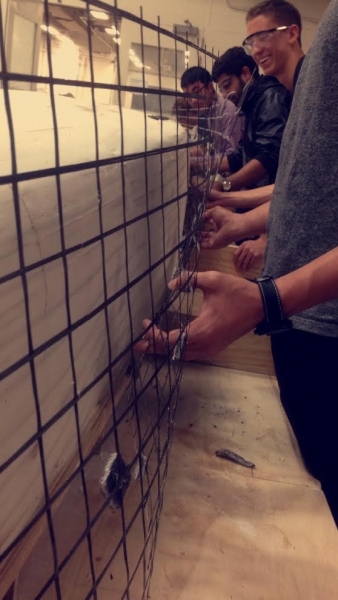 After many unruly trial batches of concrete that set in under 5 minutes ...
we finally managed to create a mix with a long enough set time to make casting a full canoe feasible.
With this dark and mysterious mix, we casted Bearea 51 at the end of the fall semester.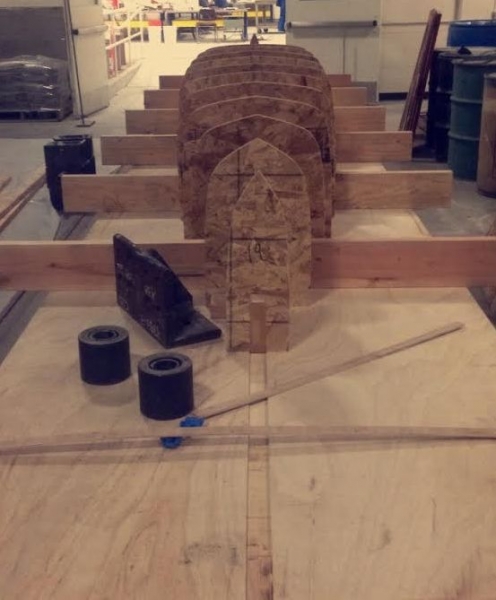 With a sustainable focus in mind, we used a handmade wooden mold to eliminate Styrofoam waste.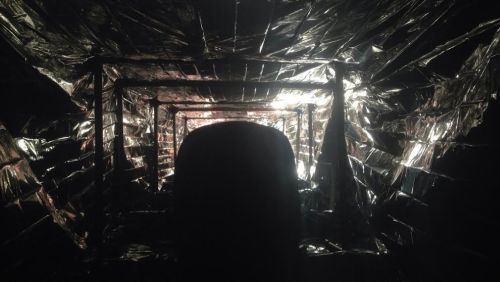 After the canoe was cast, a luminescent heating tent was made with highly reflective emergency heat blankets and high-powered lamps in order to heat cure the canoe at 50oC.
Scary, isn't it?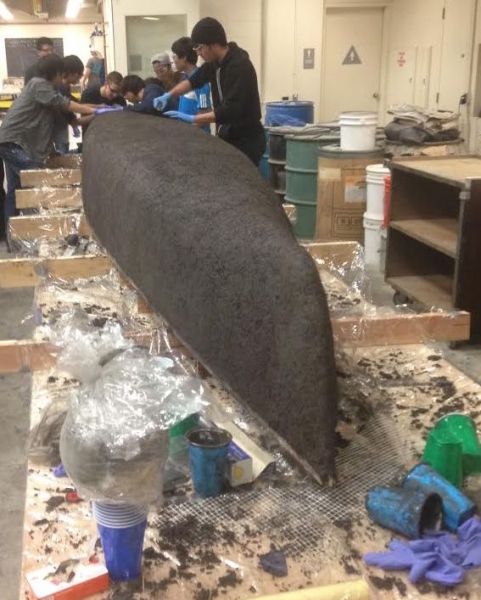 The team is currently in the month-long sanding and patching process, evident by the many canoe members leaving Davis Hall completely covered in concrete dust.
With MidPac now less than a month away, the team is working zealously to make a final product so groundbreaking that
it could be right out of Area 51.  
Go Canoe!

Go Bears!