Each year the CEE Department honors recipients of the CEE Undergraduate Scholarships. These awards, unlike the undergraduate awards available through Berkeley's Financial Aid Office, are awarded by the Department.
This year CEE awarded a total of $26,800 to 14 deserving undergraduates.
Departmental Citation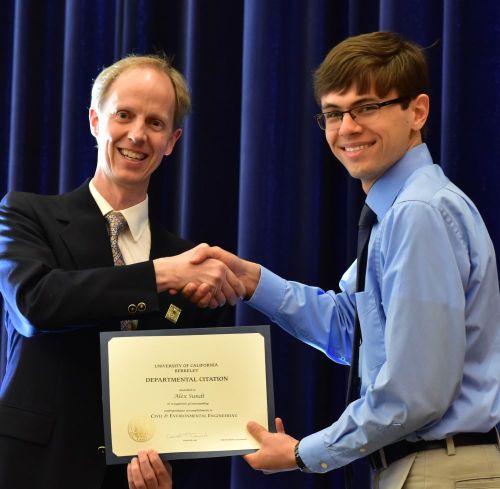 Chair Harley presents the Departmental Citation to Alex Sundt. 
The Citation is awarded to a student who maintains a high GPA while contributing to the mission of the Department.

Carl W. Johnson Student Leadership Awards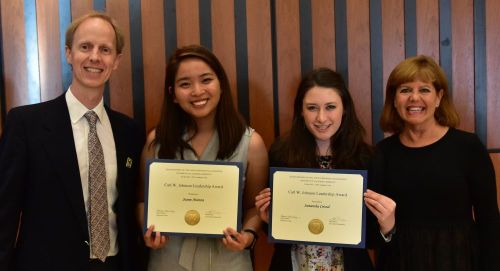 Chair Harley, CWJ recipients Joann Atienza and Samantha Cristol, with Sue Ollweiller,  Executive Director of the Carl W. Johnson Foundation.
New this year, the Carl W. Johnson Student Leadership Award is named in honor of Carl W. Johnson, a CEE alumnus who believed his time on campus shaped his character and career. The award recognizes leaders of CEE competition teams or other student groups, thereby fostering growth and professional development, and an inclusive CEE community.
 
Theodore Olsen Scholarship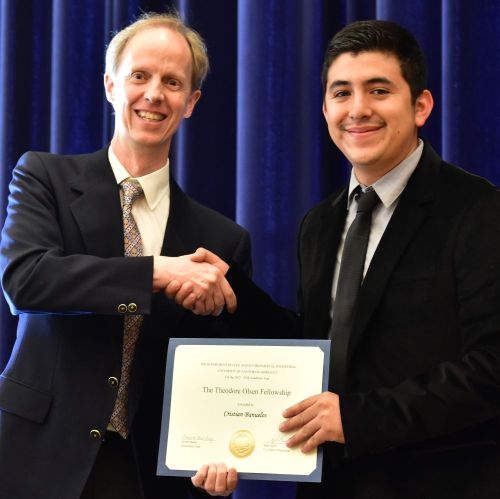 Chair Harley presents the Olsen Scholarship to Cristian Banuelos.
The Olsen Scholarship assists an upper division CEE major.
 
Chevron Environmental Engineering Scholarship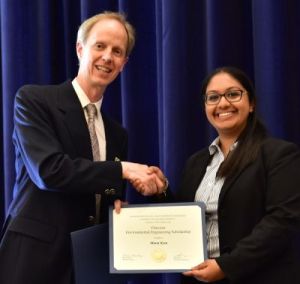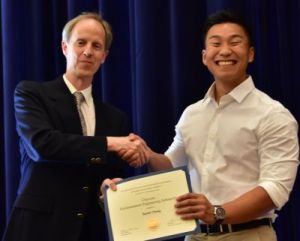 Chair Harley presents the Chevron Scholarship to Priscilla Khuu, Meera Kota and Austin Vuong.
Chevron awards generous scholarships to juniors who have demonstrated an interest in environmental engineering by coursework and outside activities.
 
DPR Scholarship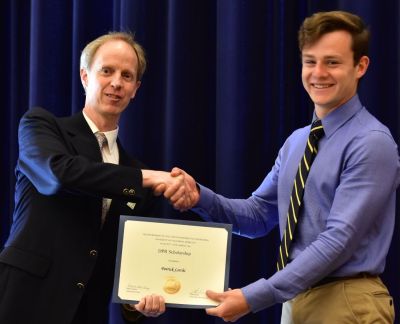 Chair Harley presents the DPR Scholarship to Patrick Lerchi.
DPR Construction, SF sets forth a real-world, industry situation. Patrick's essay that described a solution was chosen as the winner.
 
John C. Shimmick Scholarship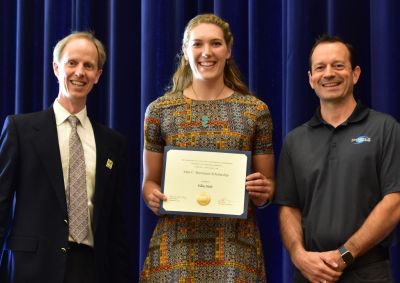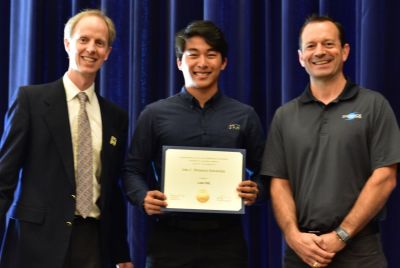 Chair Harley with Shimmick Scholarship recipients Ellen Heile and Louis Pak, and Shimmick representative, Tom Kurkjian. Not pictured is Katherine Cheng who also received a Shimmick Scholarship.
The Shimmick Scholarship was established in honor of alumnus John C. Shimmick (BS '59) who also played on the Cal football team. It assists undergraduates who have a demonstrated construction or project manager emphasis, with consideration going to CEE students who are athletes.
Tsuneo Sekine Fellowship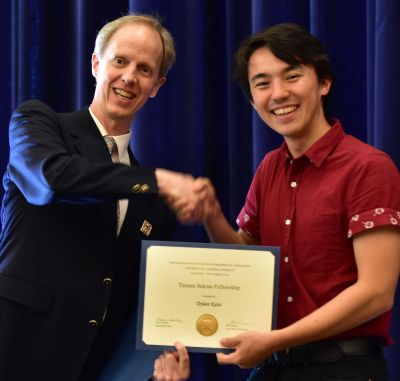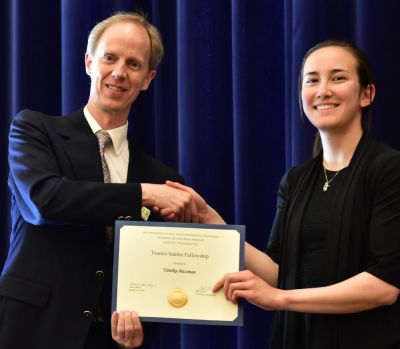 Chair Harley presents the Tsuneo Sekine Fellowship to Dylan Kato and Tamika Bassman.
The Sekine Fellowship assists CEE junior or senior level students.
 
Ulchi and Yoshiko Sunada Scholarship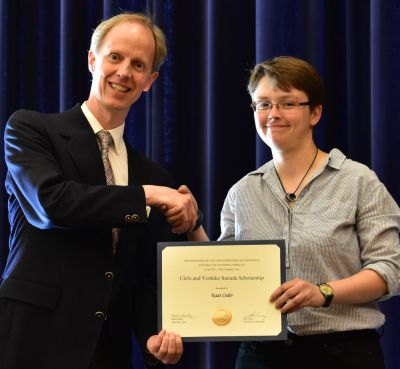 Chair Harley presents the Sunada Scholarship to Kaat Ceder.
The Sunada Scholarship assists a student who has demonstrated a commitment in the Berkeley student ASCE chapter, Chi Epsilon or other engineering student organization.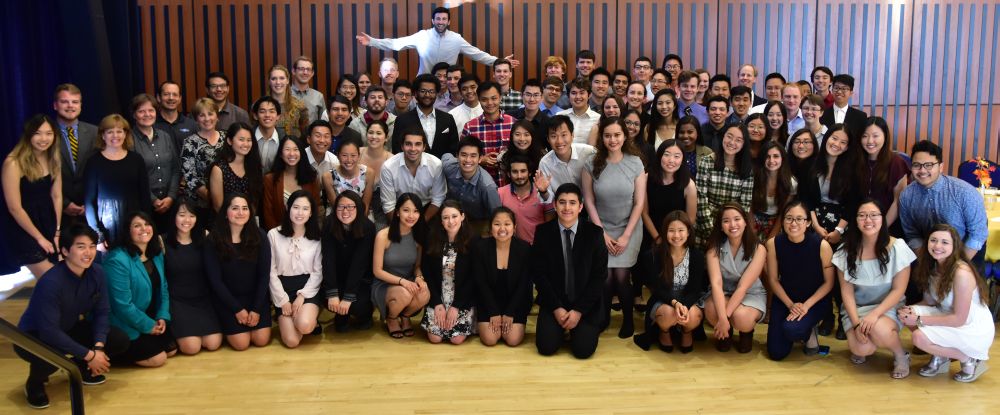 Attendees at the 2018 ASCE Spring Awards Banquet.  A good time was had by all!