Alexey Pozdnukhov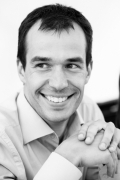 Assistant Professor
Systems, Transportation Engineering
machine learning, spatial data mining, streaming data analytics, computational social science, urban dynamics, smart cities
Office Hours:
CE155  Monday 3pm-5pm
CE88  Wednesday 1:30pm-3pm
Biography
2008-2013 Science Foundation Ireland Stokes Lecturer, National Centre for Geocomputation, National University of Ireland Maynooth, Ireland.
2006-2008 Premier Assistant. Institute of Geomatics and Analysis of Risk, University of Lausanne, Switzerland.
2003-2006 Research Assistant. IDIAP Research Institute, Martigny, Switzerland.
2000-2003 Junior Researcher. Nuclear Safety Institute, Russian Academy of Sciences.