Ending this year's CEE competitions on a high note, our Cal Seismic Design Team placed first in this year's EERI Seismic Design Competition (SDC).  This was the largest SDC ever, with 40 teams representing 8 countries,16 US states and Puerto Rico.
Cal Seismic also set a record for the lightest building in competition history at .305 lbs, which earned them the additional award for Best Seismic Performance.
Congratulations, Seismic!
See 2018 EERI Undergraduate Seismic Design Competition! And the Winner is ...
See Cal Seismic (1:21:00) on shake day footage: 2018 Undergraduate Seismic Design Competition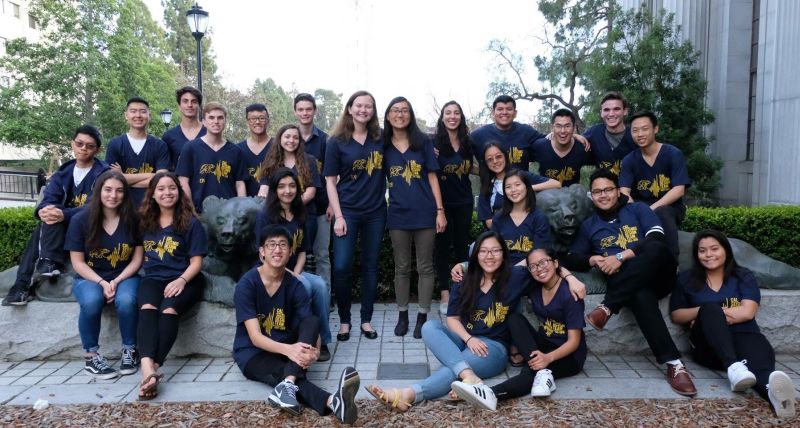 Cal Seismic team in the shirts that got them through shake day with the best performance of the competition!