The CEE Academy of Distinguished Alumni announces the 2016 class as well as posthumously honors Helmut Krawinkler, Stanford University Professor and Eugene Herson, President and CEO of EMCON Associates.
The 2016 Class
Dr. Gregory G. Deierlein – John A. Blume Professor, Stanford University
Dr. Jorg Imberger – Professor (Adjunct), University of Miami
Dr. Patrick C. Lucia, P.E., G.E. – Professor (Adjunct), University of California, Davis
Janiele Maffei, S.E. – Chief Mitigation Officer, California Earthquake Authority
James O. Malley, S.E. – Senior Principal & Group Director, Degenkolb Engineers
Maryann Phipps, S.E. – President, Estructure
James H. Roberts – President & CEO, Granite Construction Inc.
Howard A. Schirmer, Jr., P.E. – President, Transnational Associates, Inc.
In Memoriam inductees
Dr. Helmut Krawinkler (1940-2012), John A. Blume Professor Emeritus of Engineering at Stanford University.
Eugene M. Herson, P.E., CPA (1942-2011), President and CEO of EMCON Associates, and founding chair of the CEE Advisory Council in 2006.
Academy of Distinguished Alumni banquet
On the evening of Oct. 6, the Academy of Distinguished Alumni will hold its banquet to honor the 2016 class. The banquet will be held at the University Club of the California Memorial Stadium on the Berkeley campus. The event begins with a reception at 5:30pm followed by a dinner. 
Contact Debbe Ali of Geosyntec Consultants to RSVP for the Academy Banquet and purchase tickets. See Faculty RSVP form and General Attendee RSVP form.
Ticket prices
Faculty member*: $75; additional attendees $100 
*Assistant professor: complimentary
Others: $100 per ticket
Sponsorships support undergraduates as well as banquet
You can be a 2016 Academy Sponsor (Blue-$6000; Gold-$3000; Silver-$1500; Bronze-$750).
Funds from sponsors support the banquet and the CEE Undergraduate Research Opportunity Program (UROP), a highly selective program that targets the top 20 to 25 high school students admitted to CEE every year and offers each of them a guaranteed faculty-mentored research experience.
If you would like to be a sponsor, contact Mike Kavanaugh of Geosyntec Consultants at mkavanaugh@geosyntec.com.  See Academy programs from 2012, 2013, 2014, and 2015 for past acknowledgements of generous sponsors.

Deadline for sponsorship commitments is September 22, 2016.
CEE Fall Distinguished Lecture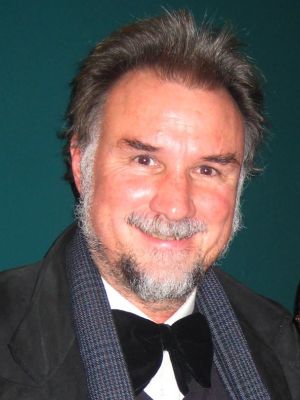 The banquet will be immediately preceded by the 2016 CEE Fall Distinguished Lecture. The lecture will be given by Academy 2014 inductee Stephen Monismith, (CE BS '76, MS '79, and PhD '83), Obayashi Professor at Stanford University. 
Lecture title: Freshwater flows in the San Francisco Bay/Delta: Observations and reflections on the interactions of hydrodynamics, ecology, engineering and policy
The lecture will be held in Sibley Auditorium, 3:30-4:30 pm, on October 6. This lecture is free and open to the public.
See Lecture flyer.
 
Background
The CEE Academy of Distinguished Alumni (Academy) was established in 2012 to recognize the professional achievements and contributions of CEE alumni. The accomplishments of many of these alumni are truly noteworthy and have contributed greatly to societal well‐being and development, both in the US and around the globe.