Cal Enviro is a CEE student competition team that designs and builds wastewater filters from household materials for the annual MidPac (ASCE Mid-Pacific Regional Conference) competition. This year, the 15 MidPac schools will compete on April 2-4 at the University of California, Davis.
When asked how they were doing as MidPac approaches...? 

"Almost there!"
The team reports:
Each year we at Cal Enviro receive a new scenario, which includes a wastewater recipe, list of materials to use (and their costs), and target parameters for the treated water. We have to construct our filter on-site at competition as fast as possible, as well as deliver a 10-page design report, an oral technical presentation, and a technical poster.
When we're not preparing for the competition, we teach fellow students the fundamentals of water treatment and design. We conduct our own experiments. Water Industry professionals often visit our team to give lectures and advice.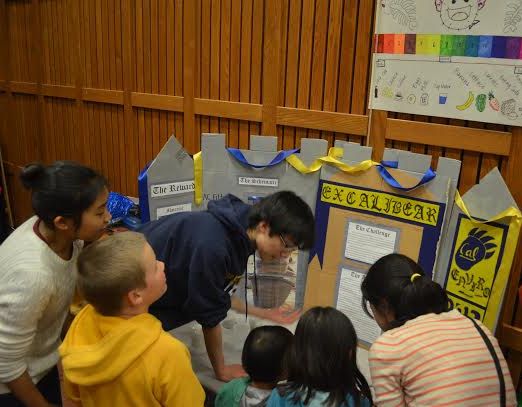 And just a few weeks ago, we visited a local elementary school to teach kids about water.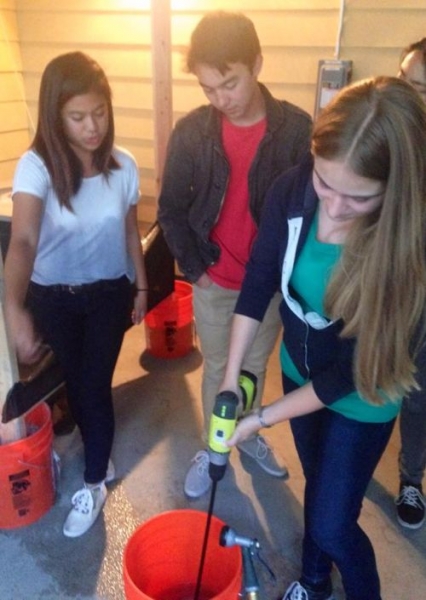 Our competition scenario this year is to help a farm, whose water source has been contaminated—with soil, pine needles, pickling lime, bentonite clay, and sand—clean their lettuce with our filtered water so they can get their produce delivered on time.
Hence our theme, "Lettuce treat some wastewater!" (Sorry!)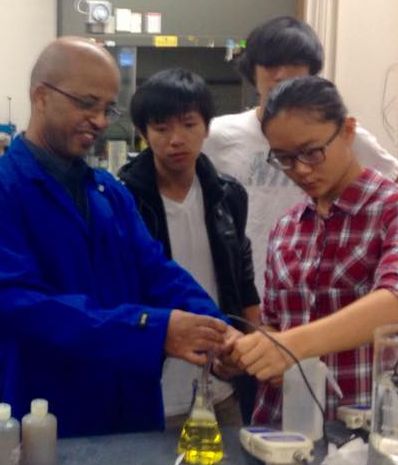 We named our treatment system BEARnoulli.
Currently, we are finalizing our design and doing a lot of lab testing.

Finding the perfect balance of chemicals to get our pH spot on and optimizing the physical filtration while minimizing costs has been a challenge, but we're almost there!
From this point, we'll be perfecting our design report, which is due in a few weeks. Once that report is done, we'll celebrate with a trip to the Exploratorium!
Then we'll have many timed construction runs to prepare the member of our team who will build the system at the competition. Usually we have 2 builders, but we think this year's design is so simple that we'll only need one. This will help our final score.
And we'll be preparing our team members who are giving the talks so that they can nail that First Place Presentation Plaque.
Check back with us after MidPac!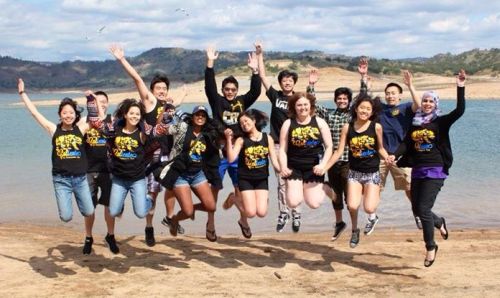 Cal Enviro Team—after completing prep for MidPac
Go Cal Enviro!
Go Bears!